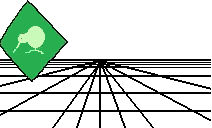 CrystalKiwi Suite
Download a free evaluation version of CrystalKiwi Suite for Crystal Reports
Use the links below to download CrystalKiwi Suite for evaluation. The evaluation software may be licensed in place after purchasing with no need to reinstall, saving configured settings and history.
Prerequisites: Download and install these files first.
These prerequisites may decline to install if another version is already present on the computer; in that case proceed to the next file.
CrystalKiwi Suite: Download and install after the prerequisites are installed.
Tip: When setting up ODBC connections for Crystal Reports or CrystalKiwi on 64-bit Windows, use the 32-bit ODBC Administrator tool located at

C:\Windows\SysWOW64\odbcad32.exe
CrystalKiwi Scheduler Installation and Configuration Guide