ReCrystallize Server, our easiest software ever for viewing Crystal Reports on the web.
ReCrystallize Server easily installs in minutes on your Windows web server -- physical, virtual or cloud. Your users can view your Crystal Reports reports using practically any web browser, including iOS and Android, with up-to-the-minute data.
View your Crystal Reports on the web - with live, up to the minute data.

ReCrystallize Pro is a quick, easy, inexpensive solution for Crystal Reports web distribution. It allows you to view your reports on the web, complete with parameters and refreshed data. Using a simple report wizard, ReCrystallize Pro enables you to easily create ready-to-run ASP.NET or classic ASP web pages for viewing your Crystal Reports.

Simple for beginners. Powerful for experts. Saves time for both.
Our customers are talking about using ReCrystallize Pro with Crystal Reports.
Try it now - view sample Crystal Reports in your web browser .
View and refresh your Crystal Reports with viewer software on each PC.

The CrystalKiwi Explorer Crystal Reports viewer allows you to open and view Crystal Report RPT files without the need for expensive Crystal Reports designer licenses. CrystalKiwi Explorer can display a Crystal Report using data saved in the report file or refresh the report from the database for up-to-date information. CrystalKiwi Explorer supports using report parameters, printing, and exporting to formats such as PDF, Word, and Excel. A fully functional evaluation version of CrystalKiwi Explorer is available for download.
Schedule your Crystal Reports for automatic updates and delivery.
Schedule your Crystal Reports to be automatically emailed, printed, or saved to PDF and other formats with CrystalKiwi Scheduler.
Provide a complete web portal for secure Crystal Reports distribution.
Ripplestone is a complete Crystal Reports web portal providing a simple, secure and cost-effective solution for scheduling and publishing Crystal Reports on the web along with other types of documents.

Use the Crystal Reports Solution Finder to find software for your Crystal Reports requirements.


Enhance charts and graphs in your Crystal Reports with CRChart.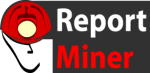 Completely document your Crystal Reports designs in seconds with
Report Miner Suite.




Search all of your Crystal Reports, databases, and application source code with Find it EZ.


Quickly make changes to multiple Crystal Reports at once with .rpt Inspector.