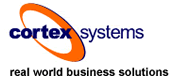 Report Analyzer — FAQ
Document and optimize your Crystal Reports
What versions of Crystal Reports does Report Analyzer support?
Report Analyzer can read reports created with Crystal Reports versions 6.0, 7.0 (7.5 for Seagate Info Report Designer), 8.0, 8.5 and 9.0, 10, XI, and XI R2.
Does Report Analyzer require a version of Crystal Reports to run?
No, Report Analyzer distributes the Crystal Reports runtime files in a separate download. The run time files are installed using Windows Installer Merge Modules developed by Crystal Decisions, ensuring any existing files are not replaced during installation.
The Crystal Reports runtime files support side-by-side installation for workstations with a prior version of Crystal Reports already installed.
Can I document reports used by Seagate Info or Crystal Enterprise?
Report Analyzer supports direct connections to the Crystal Enterprise APS servers to document these environments. However, you must already have an Crystal Enterprise license to query the folder list. Report Analyzer cannot distribute the Crystal Enterprise run time required files so this feature requires a copy of Crystal Reports Developer Edition 8.5 (minimum) to be installed on the computer running Report Analyzer.
Seagate Info APS servers can be documented by opening the windows folder on the APS servers and selecting your reports.
Is there a limit to the number of reports Report Analyzer can document?
Report Analyzer has been tested with other a thousand reports in the documentation database. For large numbers of reports, several documentation databases can be created and maintained.
Can you make changes to the reportís design in Report Analyzer?
No. Report Analyzer only has read access to the Crystal Report files.
Can documentation be shared on a network?
Yes. The Microsoft Access database CA.MDB can be moved to any shared resource on the network and the Report Analyzer client programs pointed to read that database.
How is Report Analyzer Licensed?
Report Analyzer is licensed on a per-user basis. Each user who installs the program must own a user license.